Oh my God it's back again! Straight outta Atlanta it's Superbowl Sunday at the Lexington! The only night you will (hopefully) ever hear Maroon 5 played in The Lexington…
As ever we'll be supplying you with all of the American craft beer, bourbon and burgers you could possibly dream of over two floors with two massive screens until the final whistle, whenever that will be.
On top of that we've teamed up with our buddies at Stone Brewing and the legendary Wild Turkey distillery to bring you some special offers on a boilermaker and a couple of special boozey cocktails, check them out below…
We've also got the award winning Cut & Grind staying open til super late to soak up some of that delicious American booze and they might even put together a couple of award winning specials to help you get to the endzone.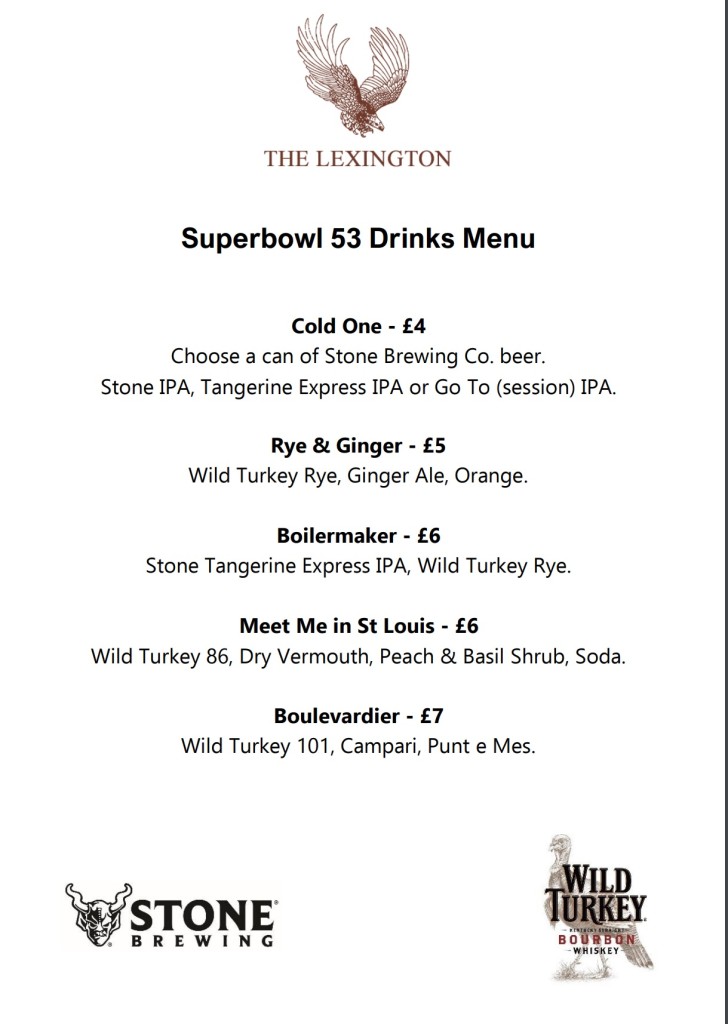 Free Entry all night long!