Sorority
+ The Lords of Destruction
Friday 2nd November
The cryptically bizarre SORORITY mesh Talking Head and DEVO with Primus, Haruomi Hosono, The Mahavishnu Orchestra, Grace Jones, Pantera, Barney Kessel, Ry Cooder, Steely Dan, Pulp, Joni Mitchell, Robert Palmer, PJ Harvey, Sly & The Family Stone, Ween, Kate Bush, Missy Elliott, Moloko, Robert Wyatt, Kevin Ayers, The Stranglers, DJ Qu, Iggy Pop, Joey Anderson, Pulp, Aphex Twin, Drexciya, Beatles, Bowie, Beach boys, Beefheart and Zappa etc.
THE LORDS OF DESTRUCTION
Violent psych dirge straight from Satan's Lodge – Manchester division
Tickets: https://www.wegottickets.com/event/452859
---
Kolars
Saturday 3rd November
KOLARS is a Los Angeles duo that blends rockabilly, disco, glam, and mod sounds with modern rock through minimal instrumentation: guitar and a tap-dancing drummer. As Rob Kolar sings and strums his rollicking guitar, Lauren Brown uses her whole body as a percussive instrument, tapping out the hi-hat rhythm with her feet atop a bass drum while simultaneously playing a stand-up kit, using dance to transform rhythms into natural extensions of her movement. It's quite the workout and undeniably mesmerizing to watch.
Tickets: https://www.alttickets.com/kolars-tickets
---
Damo Suzuki
+ Black Country New Road
Sunday 4th November
A genuinely unique talent, Damo Suzuki found fame after krautrock legends CAN found him busking in the streets of 70s Cologne. Immediately drafting him in to replace Malcolm Mooney, the band, oft-considered one of the single greatest outfits in western musical history went on to record a plethora of seminal LPs, including TAGO MAGO and EGE BAMYASI.
Damo Suzuki's never-ending tour here stops off at The Lexington, where he will perform with an assembly of hand-picked local musicians. Suzuki's synthetic language creates an absolutely astonishing performance, his voice remains a beautiful philosopher's stone, the alchemical jigsaw piece of the krautrock puzzle.
Tickets: http://thelexington.co.uk/bit.ly/damolexington
---
Henge
Thursday 8th November
Henge are psychedelic rockers for the Bangface generation.
They're interplanetary showmen with silly appeal, catchy music and a growing fan base that stems from a ravey warehouse event series in Manchester called Space Cassette. Henge consists of a "peace keeping robot" called Talos 4000, a frontman who wears a plasma globe as a headdress, a green frog-squid hybrid on drums and a white-robed alien on keyboard. The troupe's only human is Kent Paxman, Henge's "synthesis technician/shaman." They're an endearing live act and a festival favourite in the North of England, where they've brought their galactic antics to events like Bluedot, Kendal Calling and Beat-Herder. Cosmic Dross lands on Love Love Records, a label that usually deals with the harder, faster and weirder side of dance music. Despite predominantly being a rock record, Cosmic Dross fits Love Love like an outlandish glove.
Tickets: https://www.seetickets.com/event/henge/the-lexington/1250935
---
Swedish Death Candy
Friday 9th November
Swedish Death Candy are a new, young, exciting, and truly global psych rock act. Louis Perry, guitarist, vocalist and front man, is London born and bred. Francesco Codardo is a second generation Italian immigrant. Rickenbacker playing bass nut case, Jiwoon Whang is from South Korea. And last, but by no means least, drummer Marco Ninni, who cites John Bonham and Max Roach as his two biggest influences, hales from Bari – Italy.
Team Rock says that their sixteen minute track, So Long, from the ep is ' a monstrous psychedelic freakout '. Online magazine, Wonderland, compared the track to a mixture of the bands Sleep, Bo Ningen and The Doors.
Tickets: https://babayagashut.seetickets.com/event/swedish-death-candy/the-lexington-london/1235168
---
Facs
+ Ice Baths
Monday 12th November
FACS sprung from the ashes of Chicago band Disappears in early 2017. Initially formed around Disappears members Brian Case, Noah Leger, and Jonathan van Herik, the band now counts Alianna Kalaba (Cat Power, We Raggazi) as a member following van Herik's amicable departure. FACS use minimalism and space to make modern art rock. The band's debut album "Negative Houses" was recorded at Electrical Audio by Grammy award-winning producer John Congleton (St. Vincent, War on Drugs, Roots) and just have been released by Trouble In Mind records on March 30th 2018.
"A darker and more brutalist take on post-punk" // "Throughout the disc, from the Bauhaus-esque "Primary" to the dancier "All Futures", which recalls Disappears' "Era", drummer Noah Leger's Tortoise-esque rhythms keep the airless atmosphere just the right side of stifling." Uncut – 8/10.
"As a whole, it's the sort of album you could put in a frame and hang on the wall. This is art for the ears". Punkstatic.
Tickets: https://www.seetickets.com/event/facs/the-lexington/1259139
---
Flasher
+ Es + Efialtis
Tuesday 13th November
Washington DC trio play punky, scuzzy, garagey new-wave pop.
"In their two years of existence, Flasher have existed at the cross-section of what makes Washington, D.C. an exhilarating and terrifying place to create political art. They've recorded in the studio of Fugazi's Brendan Canty. Guitarist Taylor Mulitz was previously in the radical rock band Priests and continues to oversee its Sister Polygon label, which launched Downtown Boys andSnail Mail. And all three members of Flasher have also worked at Comet Ping Pong, the suburban D.C. pizza joint and DIY venue made famous by the psychedelically absurd and legitimately chilling alt-right conspiracy theory Pizzagate. All of this makes them exactly the kind of act that is expected to have something to say about 2018. What's surprising—and thrilling—about their debut full-length, Constant Image, is that its social commentary would have felt just as timely at any point in the past 30 years.
Tickets: https://www.seetickets.com/event/flasher/the-lexington/1238160
---
TVAM
Wednesday 14th November
TVAM is an artist that seems to exist without boundaries. Often described as post-internet, the artist's work flits between the abrasive punk of Big Black, say, and the drifting electronic ambience of Warp legends Boards Of Canada.
Clash is able to air the video for 'Porsche Majesty' and it's every bit as startling as the music. Dizzyingly colourful, a series of slogans burst out of the screen, billowing between hot pink and slime green. – Clash Magazine
Tickets: https://www.ticketweb.uk/event/tvam-the-lexington-tickets/8515125?pl=EYOE
---
YOWL
Thursday 15th November
Peckham five-piece YOWL formed out of frustration at the world around them, but they've since swapped their nascent rage for rock 'n' roll fervour.
Sick of crap prospects and a city increasingly intent on pricing them out, they've developed a classy swagger and lyrical drawl that's pulled them well out of the doldrums.
Tracks like My Headache Likes to Speak, Teeth and Darkroom come on like The Strokes circa 2001, if The Strokes were from South London and had grown up on a diet of Arctic Monkeys, the Fat Whites and IDLES.
Tickets: https://www.ticketweb.uk/event/jger-curtain-call-yowl-the-lexington-tickets/8548285?awc=3589_1532446675_35d09973999ff642e041eec65826dab1&camefrom=CFC_UK_BUYAT_273101
---
Koates
Friday 16th November
London based indie trio KOATES came together when front-man James, in search of a new guitar, ran into bassist JoJo playing in a guitar shop on Denmark street. The pair hit it off and James left with both a new guitar and the bands bassist. Shortly after James and JoJo met drummer Joe whilst he was on a date in a curry house on Brick Lane. Joe's date didn't go so well, but KOATES had found their drummer and the band was formed.
Fast forward to present day, and with only a handful of gigs under their belts, KOATES have already developed a sound and song-writing dynamic that would best be described as the love-child of Mac Demarco, The Police and Fleetwood Mac.
Tickets: https://www.seetickets.com/event/koates/the-lexington/1274697
---
Vapors of Morphine
Saturday 17th November
Featuring original MORPHINE saxophonist Dana Colley & drummer Jerome Deupree, the band will perform selections from Morphine's landmark album, "Cure for Pain" to honour the 25th anniversary of its release (September 1993), as well as their original material, including songs from their upcoming new album!
Tickets: http://bit.ly/VaporsofMorphineLon18
---
The Holydrug Couple
Tuesday 20th November
If Hyper Super Mega feels like a classic pop record, that's because Sepúlveda and Parra spent much of the recording process thinking about the classic pop records of the '60s and '70s. Masterpieces by bands like The Beatles, The Beach Boys, and Fleetwood Mac were all reference points, not always explicitly in sound, but certainly in spirit. The duo approached the mythos of the "classic album" from their own inimitable psych-pop perspective, hoping to make a record that felt authentically like The Holydrug Couple that could fit into the same canon. By that criterion, Hyper Super Mega is a massive success. All the elements that made the band's previous albums Noctuary and Moonlust great are distilled to their purest essence and rendered in obsessive detail.
Tickets: https://www.seetickets.com/event/the-holydrug-couple/the-lexington/1241238
---
Pip Blom 
Thursday 22nd November
A phenomenal young indie rock band from Amsterdam that's been making waves in England, a BBC radio darling touring with Franz Ferdinand and The Breeders.
Tickets: https://www.ticketweb.uk/event/pip-blom-the-lexington-tickets/8673545?pl=EYOE
---
Ultrasound
+ Electric Soft Parade
Saturday 24th November
Ultrasound : A swaggeringly ambitious whirlpool of sui generis. Two parts danger, one part cherry lipstick. Pucker up people.
The Electric Soft Parade : Sound chameleons dipped in pathos, futurism and armed with hooks big enough to catch whale sized creatures.
Tickets: https://www.seetickets.com/event/ultrasound-the-electric-soft-parade/the-lexington-london/1221567
---
Tender
Monday 26th November
TENDER have returned with their first new music in over a year. Two new songs – "Handmade Ego" and "No Devotion" – offer the first glimpse at the UK duo's anticipated upcoming LP.
"Lying awake at night, when it's just me and my mind racing, that's when I drift into the darkest parts of myself," says TENDER's James Cullen. "Until I wrote these songs, I never really knew if anyone else struggled with those same thoughts and fears." On both tracks, dark electronic grooves, dreamy synths, and washed out guitars walk a menacing tightrope between sexual desire and self-loathing. Inspired by the moments that come just before sleep, when silence descends, and doubt and fear and desire take over, the songs are an unflinchingly honest self-examination. TENDER's acclaimed debut, 'Modern Addiction,' earned rave reviews from Stereogum ("vibrant and entrancing,") Metro ("stunning,") and Exclaim! (who praised its "lyrical depth and musical texture.") Those songs amassed nearly 75 million streams across platforms and lead single "Nadir" was featured in the soundtrack of the Netflix's 'To All The Boys I've Ever Loved.'
Tickets: https://www.alttickets.com/tender-tickets
---
Piroshka
Tuesday 27th November
Berenyi's new venture features KJ McKillop of Moose, Justin Welch of Elastica, and Michael Conroy of Modern English.
Conroy performed with Berenyi during the last ever Lush gig when their former bassist Phil King quit. On Twitter Berenyi explains, "He was such an amazing star stepping in at the last ever Lush show that I've not since let him out of my sight."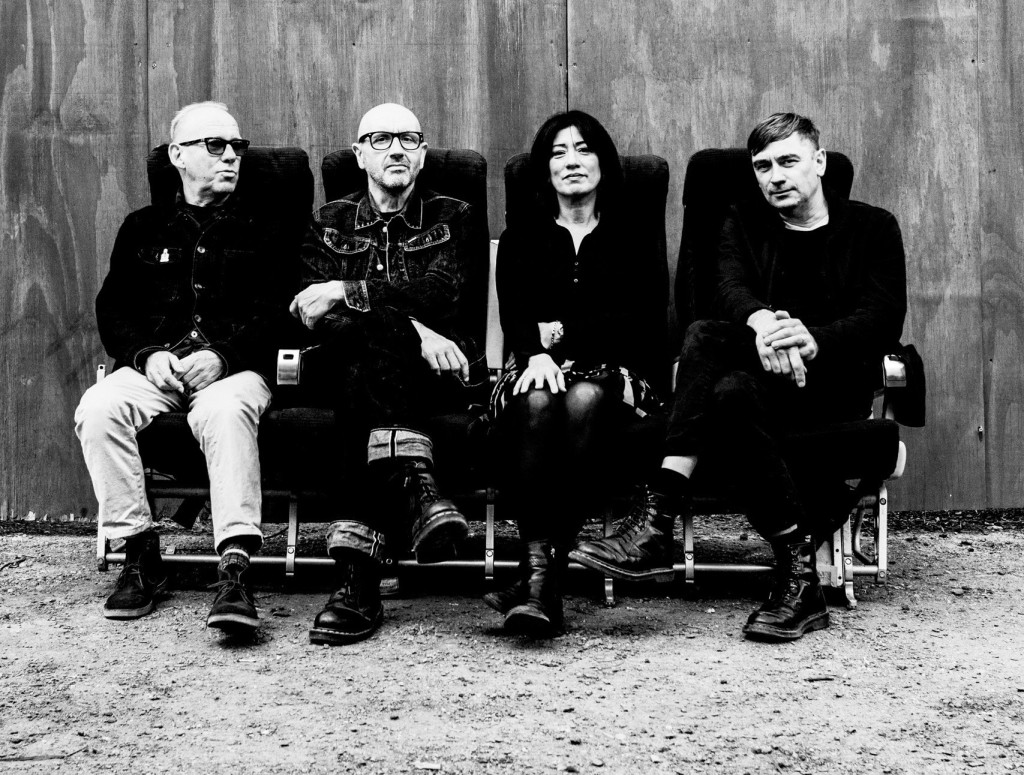 Tickets: https://www.alttickets.com/piroshka-tickets
---
Mellt
+ Marged + Names
Wednesday 28th November
Clwb Ifor Bach are over the moon to present our debut outside of Wales! Showcasing the very best of Welsh music talent at The Lexington, London.
Bringing you support from the youthful post-punk sounds of Mellt, the stunning electronic orchestrations of Marged and the moody Pembrokeshire duo that is Names.
Tickets: https://dice.fm/partner/clwb-ifor-bach/event/695kq-special-guests-28th-nov-the-lexington-london-tickets?_branch_match_id=329703936153659397
---
Lola Kirke
+ Hannah Read
Friday November 30th
At sixteen, Lola Kirke discovered Gram Parsons and the Cosmic American genre he defined. In spite of being a New Yorker by the way of London, Kirke felt a strong connection to his country-rock sound. "For whatever reason, I thought I could resolve all my problems by just becoming him."
Kirke is no stranger to shape shifting – as an actress with a steadily ascending star, she's had major roles in David Fincher's Gone Girl and Noah Baumbach's Mistress America, as well as the Golden Globe-winning Amazon show Mozart in the Jungle. While less in the fore, her passion for music has stayed constant, with her guitar following her from dressing room to dressing room.
Born to a musical family (her father is Simon Kirke, drummer of Bad Company and Free, and her sister is singer-songwriter Domino Kirke), Lola embarked on her own musical journey with her four-track EP released in 2016.
Tracked live to tape in East Los Angeles and produced by frequent collaborator Wyndham Garnett (Elvis Perkins In Dearland, WYNDHAM) her forthcoming debut LP asserts her as part of the artistic tradition she holds so dear: delivering her own heart, laid bare for someone else to hear as theirs. "It's a really personal record about basically everything I though about in 2017 – time, family, loss, social injustice, sex, drinking, longing-essentially everything I'd talk about with a close friend for 40 minutes."
Tickets: https://www.seetickets.com/event/lola-kirke/the-lexington/1258424
---